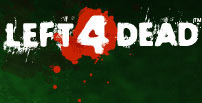 -

Multiplayer, co-op and single player modes.

-

4-on-4 Versus mode, Zombies vs. Survivors.

-

AI Director ensures dynamic re-playability.

-

4 deep cinematic 'movie' campaigns.

-

Matchmaking, stats, and achievements.

-

Behind-the-scenes Designer's Commentary.

-

Powered by the Source engine and Steam.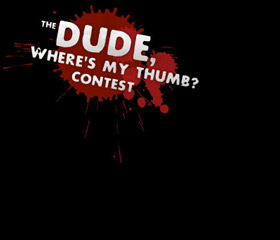 From Valve (the creators of Counter-Strike, Half-Life and more) comes Left 4 Dead, a new kind of action game for the PC and Xbox 360™ that features single player, co-op and multiplayer game modes.
Set in the immediate aftermath of the zombie apocalypse, L4D offers four expansive "movie campaigns" that challenge you and your fellow survivors to battle thousands of swarming zombies as you travel across the rooftops of an abandoned metropolis, through rural ghost towns and pitch-black forests. In addition to the movie campaigns, Left 4 Dead features a Versus mode that allows you to play as the Boss Zombies.

New technology dubbed "the AI Director" is used to generate a unique gameplay experience every time you play. The Director tailors the frequency and ferocity of the zombie attacks to your performance, adjusting pacing, special effects and audio on the fly.
Left 4 Dead is due for worldwide release on the PC and Xbox 360 on November 18 in the US, and Nov 21 around the globe. A playable demo will be available November 11 on both platforms the world over.

System Requirements

Minimum

Microsoft Windows XP / Vista / Vista64
Pentium 4 3.0GHz
1 GB
128 MB, Shader model 2.0, ATI 9600, NVIDIA 6600 or better
At least 7.5 GB of free space
DirectX 9.0c compatible sound card


Supported OS:
Processor:
Memory:
Graphics:
Hard Drive:
Sound Card:
Recommended

Microsoft Windows XP / Vista / Vista64
Intel core 2 duo 2.4GHz
1 GB
Shader model 3.0, NVIDIA 7600, ATI X1600 or better


Supported OS:
Processor:
Memory:
Graphics:
Xbox 360

Internet connection and Xbox Live Gold Membership required.


Multiplayer:
© 2009 Valve, the Valve logo, Left 4 Dead, the Left 4 Dead logo, Counter-Strike, Steam, the Steam logo, Source, the Source logo, and Valve Source are trademarks and/or registered tradmarks of Valve Corporation in the United States and other countries. Xbox, Xbox 360, Xbox LIVE are trademarks of the Microsoft group of companies and are used under license from Microsoft. All other trademarks are properties of their respective companies.