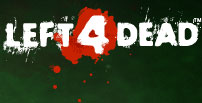 The No Mercy campaign finds you on the rooftop of an obliterated apartment complex, deep in the heart of the once-thriving metropolis of Fairfield—now completely overrun with hordes of Infected. A voice from a bullhorn calls out from a rescue helicopter: Get to the roof of nearby Mercy Hospital and be airlifted to safety. Even if it means shooting your way through narrow alleys, open sewers and seething waves of zombies to get there.
Shoot, shove and sprint through a nightmare suburbia consumed by the Infected horde. The Death Toll campaign has your team of survivors making their way down a turnpike littered with abandoned cars to the nearby ghost town of Riverside—the site of a failed stand-off between the last of humanity and a limitless swarm of undead. Fight through the ruins of small town America to the waterfront nearby, where a rescue party can take you upriver to safety.

Guide your team of Survivors out of the downtown core of Newburg's business district, through derelict office floors and still-inhabited cubicles, and out onto the runway of Metro International Airport, where the only thing standing between you and the last plane out of the city is a murderous army of the undead.

Zombies lurk behind every tree, over every hilltop and behind every shadow in this terrifying moonlit search for a rumored evacuation zone to the north: several acres of back-country farmland taken over by the military to get the last of humanity out of Ground Zero. Plunge through pitch-black forests, stumble blindly through fields of swaying corn, and take aim at the silhouettes leaping at you from the darkness—all towards finding a hold-out that might already have been abandoned to the horde.
© 2009 Valve, the Valve logo, Left 4 Dead, the Left 4 Dead logo, Counter-Strike, Steam, the Steam logo, Source, the Source logo, and Valve Source are trademarks and/or registered tradmarks of Valve Corporation in the United States and other countries. Xbox, Xbox 360, Xbox LIVE are trademarks of the Microsoft group of companies and are used under license from Microsoft. All other trademarks are properties of their respective companies.