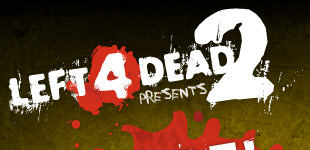 Take a funny, interesting, scary or otherwise unique photograph of you or a friend in front of one of L4D2's outdoor media placements (billboards, bus ads, etc.) and you could win a custom Xbox. All entries will be reviewed and judged by Gabe Newell, president and founder of Valve, so be creative!

All entries must be submitted by Sunday, November 15th.
The contest is now closed.
First Place Winner gets an "infected" Xbox 360—hand-painted, laser engraved and custom designed
25 runners-up get Xbox 360 copies of Left 4 Dead 2 autographed by the L4D2 team.
Left 4 Dead 2
Coming November 17th
Legal Disclaimer
Contest Rules:
(a) NO PURCHASE NECESSARY (b) Contest is void where prohibited by law (c) Employees of Valve (including directors, officers) and their immediate families or affiliates are not eligible (d) Contest sponsored by Valve Software ("Sponsor"), P.O. Box 1688, Bellevue, WA 98009-1688 (e) Contest ends November 15th, winners will be announced November 18th (f) Entries must be submit no later than November 15th 2009 (g) Entries must be submit using the online form found
here
(h) AMD Gaming PC valued at approximately US$2000 (i) Odds of winning dependent on final number of entrants (j) Final winners chosen by Valve, whose decision is final and binding (k) Winners will be notified by email (l)
Valve Software's Privacy Policy
(m) By entering into this contest, you (or your parent or legal guardian if you are a minor) agree to release, discharge, and hold harmless Valve from any liability whatsoever, and waive any and all causes of action, related to any claims, costs, injuries, losses, taxes, expenses or damages of any kind, either at law or in equity, whether known or unknown, arising out of or in connection with this contest, including the possession, use or inability to use any prize. (n) All entries submitted are the property of Sponsor and will not be returned (o) Each winner (or the winner's parent or legal guardian if the winner is a minor) consents to the use of his/her name, likeness, photograph in any and all media for promotional purposes in any manner by Sponsor, its designees and its advertising and promotion agencies without further compensation or notification, except where prohibited by law (p) Valve shall not be liable for (i) lost, misdirected, damaged, illegible, incomplete, or late entries, (ii) any conditions beyond the control of Sponsor that may cause the contest to be disrupted, or (iii) any losses or damages of any kind resulting directly or indirectly from acceptance or use of a prize awarded in this contest or for participation in this contest