July 15, 2011 - L4D Team
Bleed Out Versus, Movie Fan, Spawn Distances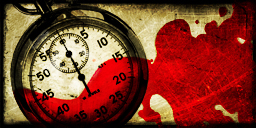 Bleed Out Versus

Now you have a good excuse for rushing through Versus.
There is no permanent Survivor health, it is all temporary and it is ticking down. Even if you don't normally play Versus, this is a great mutation to try. The action is frantic and fast as team wipes are always just a few seconds away.
Movie Fan

Have you watched any live action Left 4 Dead movies on YouTube 60% of you have, 30% of you have not and 9% are just confused. What this really means is 39% of you need to visit YouTube and search for some Left 4 Dead related movies. The community is making some really awesome stuff.
Spawn Distances

We made a change to shrink the finale spawn distances from 600 units to 300 units. In this week's poll, let us know what you think. We have tested this change heavily but if you find any oddity with a Community Campaign or our own campaigns, please let us know.