June 17, 2011 - L4D Team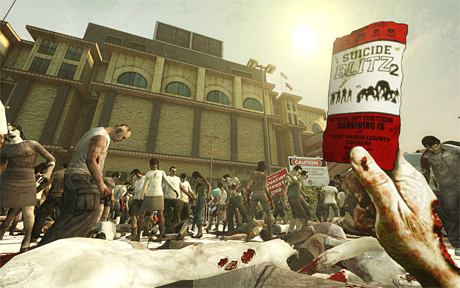 After a long break, we have a new featured community campaign -
Suicide Blitz 2
.
You can download the vpk file directly from
us here
. To learn about installing vpks
check here
.
We thought we should celebrate the return of new community campaigns by having a
66% off sale on Left 4 Dead 2 and four packs of Left 4 Dead 2!
The sale only runs until 10am PST June 18th so hurry. It is the perfect time to get some friends a copy and play some Suicide Blitz 2 tonight. See you online.