December 10, 2010 - Chet
No Mutation or poll update today but plenty going on.
First up the new featured campaign for Left 4 Dead 2 is Darth Brush's Dead Before Dawn Too.
Download the campaign here
and jump in! If it is your first time installing an addon,
here are the instructions
. Congratulations to the team that has put this together as they have been nominated to the
Moddb top 100 mods of 2010
.
We would like to congratulate the
I hate mountains
team for also being
nominated this year
for their Left 4 Dead 1 mod. Speaking of Left 4 Dead 1, have you played Luke's Apocalypse mod? It's not for the timid but if you are up for a challenge - give it a try. It is a server side mod so nothing to download just visit the
Steam group
to find a server.
Have you checked out our Facebook pages for
Left 4 Dead 2
recently? They are worth visiting for the image galleries alone. There are mashups with
Plants vs Zombies
,
The Christmas Witch meets The Red Engineer
, some
hunter hunting
, and one
prepared Survivor
.
Are you following
us on Twitter
? Yeah, we know… tweeting? But come on… it's where we got sent the
Dead Reckoning Trailer
. If you have a cool in-game shot, art, cosplay/costume, movie clip whatever - make sure to post it up on the Facebook pages, Steam forums or even on Twitter by doing whatever it is called when you message us.
Cevo is having a
Left 4 Dead 1 Throwback Tournament
- with $1500 in prize pool. Sign up by this Tuesday so you can win big and finally afford that Christmas gift you always wanted to get mom. Please! Make sure to
let me know
when you are having a tournament so we can post it here.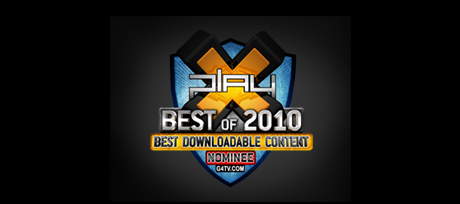 G4 TV
nominated Left 4 Dead 2's The Passing for Best DLC of the year.
Don't forget next week will be our first user created Mutation. Have you played any community Mutations? Which ones are your favorites? Let us know in the Steam forums or on Facebook.