October 5, 2010 - L4D Team
We have released the Sacrifice for Left 4 Dead on the PC, for Left 4 Dead 2 on the PC and Mac. It will be released later this evening on the Xbox 360.
We have also released
the final issue of the comic
for you to read while downloading the DLC.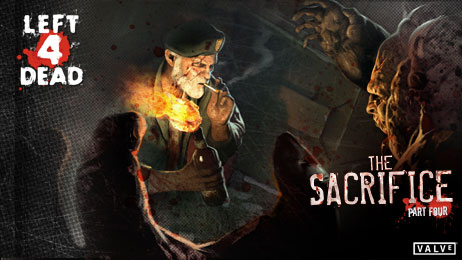 On Steam Left 4 Dead and Left 4 Dead 2 have had their prices slashed so low, we needed to ask our favorite Georgia gun store owner to explain the pricing to you.
Click here to read his explanation of the current sale prices.