September 21, 2010 - L4D Team
Thanks to the overwhelming worldwide response to the comic, we are going to make more versions of the comic available on the web. This will include the current version in jpg form, a pdf version , a jpg version with no text and a jpg version with no text, speech bubbles or sound effects. This should help get the comic localized and give people the raw panels to play with and make their own comic. We will make sure to link to the best ones!
We will have more info shortly on when this will happen and any other media the comic will be released on.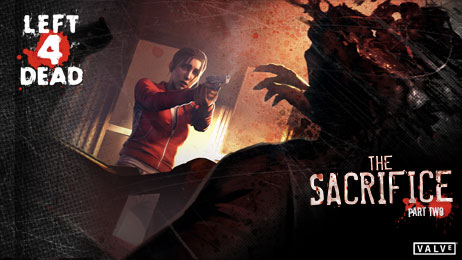 Here is
Part 2
of The Sacrifice.
Next week we will jump into Francis's back story and see if he always hated things or if the Zombie Apocalypse changed him.