April 1, 2009 - Zoid
In a recent update for L4D on the PC, we provided the option for players to choose between starting a game on an Official server or the Best Available. This is just the first step in giving players control over what servers they play on and the type of experience they have.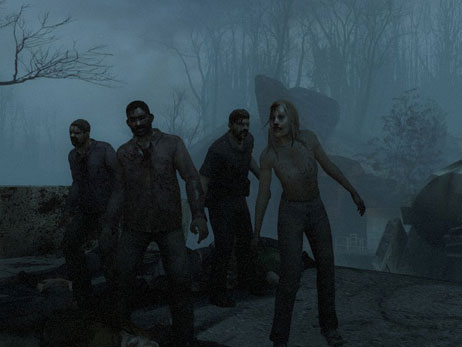 This is part of the L4D SDK rollout, which is currently in a closed beta and will be released shortly after the launch of the L4D Survival Pack.
To support the SDK, we are extending the matchmaking system to allow for third party campaigns. We will be adding extra features so players will be able to find dedicated servers running the campaigns they have installed. They will also be able to see friends playing third party campaigns, and be directed to download them as necessary. Another major feature we are planning to add to the matchmaking system at a future date is team-based Versus matching. This will allow two teams of four to locate each other and compete in a Versus match.
We are also revamping our player matching based on skill level. Currently the system tries to match people with the same skill level and best pings together. We will be revisiting this system to tweak it based on data we have collected.
For next week's blog post, we are going to look at the process of creating the box art.