August 17, 2012 - L4D Team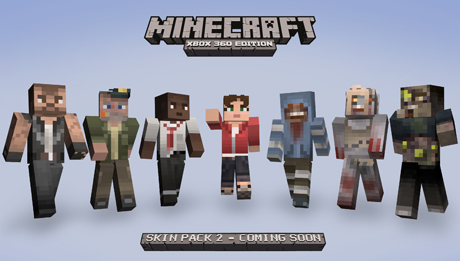 Left 4 Dead is going on a road trip this summer. If you missed
the announcement
, some of our common zombies made their way over to Counter-Strike: Global Offensive for the Zombie Mod.
The guys over at Mojang and 4J Studios have seven L4D themed skins ready for their aptly titled Skin Pack 2 for the XBLA version of Minecraft. The pack contains 45 skins in total and will be available later this month.
While you should normally let sleeping dogs lie, in this case, if you want to sport a Midnight Riderís Shirt or Ellisís Bullshifter shirt in another game Ė wake up and buy them in the new game - Sleeping Dogs -
available now on Steam
.
And lastly, while the Saxxy awards are hosted by Team Fortress, don't forget you can submit any SFM created movie for an award. With the L4D2 characters available to use in the SFM, we would love to see a L4D themed movie take one of the top spots. So stop by the
Saxxy Awards page
to get the details and start filming.