May 25, 2012 - L4D Team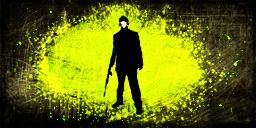 Flu Season
The smell of spit and bile in the air.
This Coop Mutation is a mashup of "Boomer Shooter" by SR69MMJC and "Spitters!" by Karma Jockey. The only specials are Boomers and Spitters. The only commons are the result of the Boomer. The only other change is we amped up everything about these two Specials. But donít worry youíll be okay as long as you avoid all the goo flying in the air.
PAX?
PAX Prime is taking place this year from August 31st to Sept 2nd. It is a great event filled with gaming and gaming culture. While the tickets have already sold out, we are curious to know how many L4D players will be visiting. So the question is simple Ė will you be attending PAX Prime this year?