October 10, 2008 - ?
In Germany, lucky members of the press were able to play co-op with Gabe Newell at the Leipzig Games Convention, while Torsten Zabka manned the L4D tour bus outside.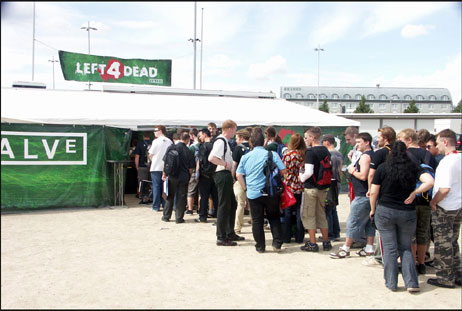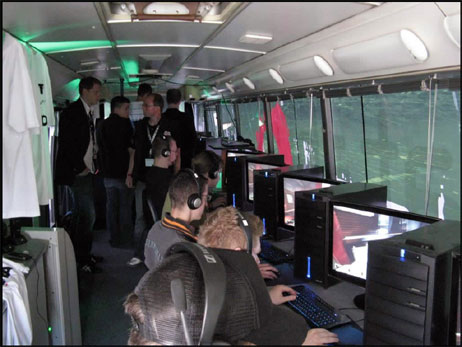 Back home in Seattle, we debuted the Xbox 360 version of Left 4 Dead at the Penny-Arcade Expo (PAX).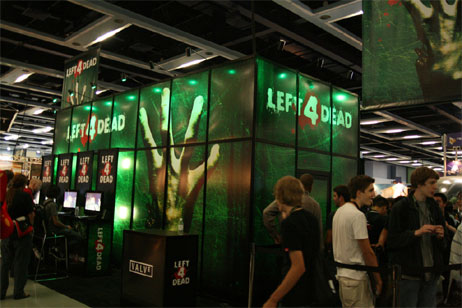 Antoine Bourdon and Kim Swift took Left 4 Dead to the Festival Du Jeu Video in France where fans crammed into the hot L4D booth.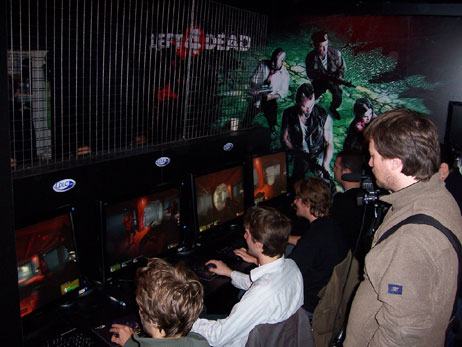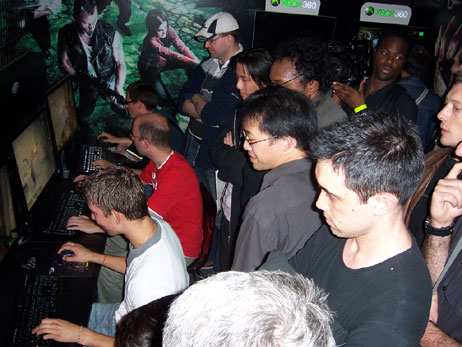 In England Matt Scott and Chet Faliszek went to the PC Gamer Showdown and gamers lined up to play Left 4 Dead between tournaments of TF2, Counter-Strike and other games.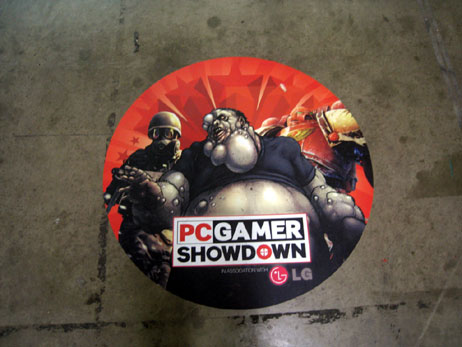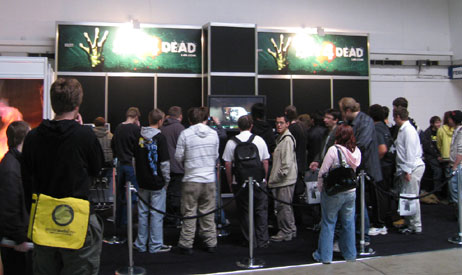 Left 4 Dead finished infecting gamers around the world in Moscow with our Russian partners Akella.