October 29, 2013 - L4D Team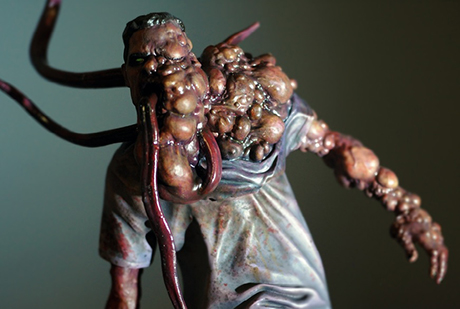 Do you have plans for Halloween? Sure, sure you could go outside, get candy, dress up, go to parties, or other dangerous activities which will most likely lead to your demise, but we think buying your first copy of L4D2 or gifting it to a friend is the best and safest way to celebrate the holiday.
To help, we have put
L4D2 on sale for an incredible 75% off
.
If one of your friends are the type who are dressing up as IT Crowd characters for Halloween, keep them safe by letting them know, this week the Linux version of L4D2 has moved out of Beta into full release. If that doesn't impress them, maybe some stats will. Did you know you are 57X less likely to drown while playing L4D2 than you are when bobbing for apples?
If you and all your friends already own L4D2 – first congratulations, you are hanging out with the right group of people - we have the perfect gift for the holiday, avoid sweets that will just rot their teeth, instead get them this
amazing Smoker Statue
. It goes on pre-sale today.