September 20, 2012 - L4D Team
The Steam Workshop website will allow you to browse, rate, and discuss thousands of community created add-ons and even install them directly to your game with just one click of the mouse. We are also going to try an experiment with the L4D2 Workshop that will allow content to appear in the L4D2 world even more seamlessly based on the community's response.
To compliment the new access to maps, weapons, and items, we are also creating an expanded scripting tool to allow deeper and more varied experiences inside of Left 4 Dead 2. Similar to the current Mutations, these experiences can be laid on top of existing maps or included with brand new maps. These new style Mutations will also be available from the Steam Workshop.
All of this will also be available not just on the PC and Mac, but also for Linux users as well starting in the middle of next month and rolling out from there. We will have more details as we get closer to launch.
This week the featured Mutation is also changing:

Follow the Liter
Scavenge one can at a time.
No more fighting over what cans to grab first. This Mutation spawns only one group of cans at a time, so survivors know exactly where to go. There is only one problem: the Infected know exactly where they are going.
This presents a different strategy from regular Scavenge mode and actually tips match in favor of the Infected.
August 17, 2012 - L4D Team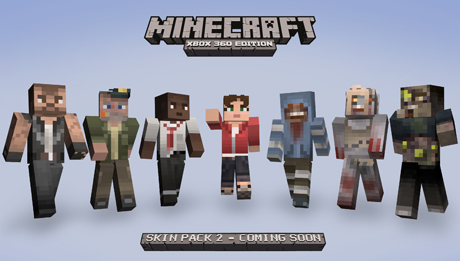 Left 4 Dead is going on a road trip this summer. If you missed
the announcement
, some of our common zombies made their way over to Counter-Strike: Global Offensive for the Zombie Mod.
The guys over at Mojang and 4J Studios have seven L4D themed skins ready for their aptly titled Skin Pack 2 for the XBLA version of Minecraft. The pack contains 45 skins in total and will be available later this month.
While you should normally let sleeping dogs lie, in this case, if you want to sport a Midnight Rider's Shirt or Ellis's Bullshifter shirt in another game – wake up and buy them in the new game - Sleeping Dogs -
available now on Steam
.
And lastly, while the Saxxy awards are hosted by Team Fortress, don't forget you can submit any SFM created movie for an award. With the L4D2 characters available to use in the SFM, we would love to see a L4D themed movie take one of the top spots. So stop by the
Saxxy Awards page
to get the details and start filming.
August 15, 2012 - L4D Team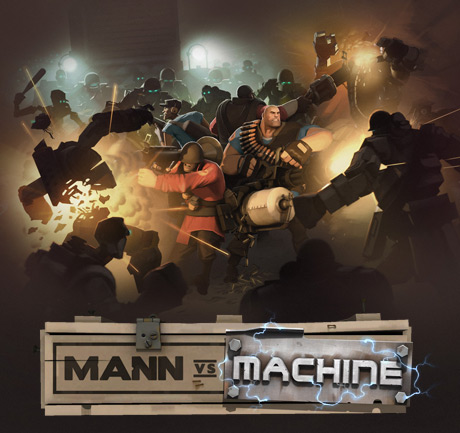 Today, Team Fortress 2 is adding co-op and robots to their game! There is only one problem - don't worry, robots are just the zombies of the future that's not the problem – the problem is this is 6 player co-op not 4. So you're gonna need to find a few new friends, a younger brother, your mom, someone, anyone to join you and your three friend to fight the lethal horde of robots.
And don't forget Team Fortress is free, so when you invite your new found friends to the game – tell 'em you bought it for them and it set you back $50. It's your early birthday gift to your 4th and 5th favorite people in the world…
Visit
www.teamfortress.com/mvm/
for more information.
August 3, 2012 - L4D Team

Gib Fest
Blast the infected to shreds with M60s.
Swords can slice up some fun. Chainsaws can tear apart the infected. But you need to get close for both and well… chainsaws are really loud! Time to go with the ultimate gun, you and three friends armed with M60s and unlimited ammo. This is going to get messy.
Cold Stream is out for the Xbox 360!
For Xbox 360 players this is your first chance to play the 5 Campaigns contained in Cold Stream... We have all the details available on our Cold Stream update page at
www.l4d.com/coldstream
. Also With this update, you can now play any mutation at any time - just press the Y Button to cycle through to your favorites! (You need to own The Passing DLC for access to Mutations.)
July 24, 2012 - L4D Team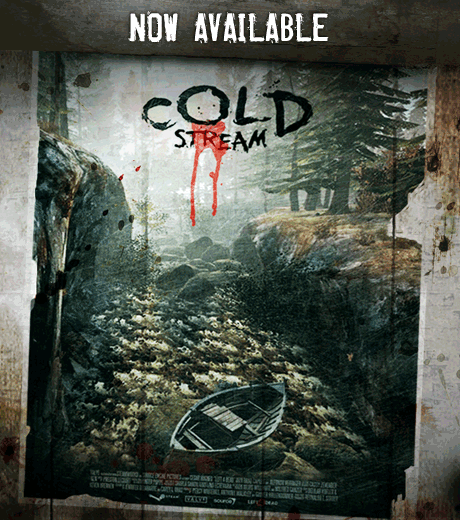 Cold Stream Is Out!
For PC players, we have some map updates that move the big Beta needle to Release. For Xbox 360 players sorry but the Cold Stream DLC on the Xbox 360 is going to be delayed until next week.
We have almost all the details available here on our
Cold Stream Update page
– we just missed one – to celebrate the launch of Cold Stream –
Left 4 Dead 2 is 75% off on Steam
! Time to introduce some new friends to the Zombie Apocalypse.
Visit the Cold Stream Update page
.