March 20, 2013 - L4D Team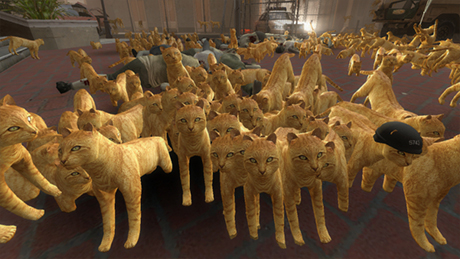 Have you added any
Workshop
items to your game? If not, time to do it. The creative modders of L4D2 continue to add new content every day. The
Cat mod
pictured above changes all the common infected into cats. Do you shoot them or do you hug them? A little tip, hugging will not end well and shooting them is really, really hard. To download and keep your cats and other mods up to date, just click the subscribe button on the item page. Next time you start the game you will see the game automatically downloading the custom content.
Right now that content is set to not play on Valve dedicated servers – but that is about to change. We are working to allow the custom content to be usable in non-competitive modes like Campaign and Survival. For now you can see it by playing on third party servers or local games.
We have a few more things in the works.
We are hard at work on the Linux release. While we don't have a solid ETA yet, we are internally testing on Linux, MAC, and PC. Right now, it is looking pretty good. We will have more news as we get closer to release.
In Left 4 Dead Beta our new scripted mode – EMS (Extended Mutation System) continues its testing with more mods and features being added. When this is released, we will also be updating some match making features to let you more easily find games and lobbies for your favorite Mutations.
Lastly, this Friday we will have a few special little teases for the L4D2/RE6 mashup. Until then, we saw this
great piece of concept art
posted over on Reddit. I think combining this with
Splink's
Cat mod
would be perfect. It just leaves us with one question, is that a new special or a new survivor?

March 15, 2013 - L4D Team
Thinking of
pre-ordering Resident Evil 6
? We now have six more reasons to do it. The first four are Nick, Coach, Ellis, and Rochelle. All are crossing over to fight monsters in the new PC exclusive game mode for RE6 - The Mercenaries No Mercy.
They aren't coming alone. Joining them from the infected side is the Witch and a special version of the Tank. The Tank even comes in a new form - the Mini Tank. It is all the ferociousness of the giant Tank but in a cute cuddly but deadly package.
That covers L4D2 in RE6, but what kind of self-respecting mash-up only goes one way? Don't worry, we've got that covered. First up, we are adding three RE6 creatures to the Left 4 Dead 2 Workshop - Lepotitsa, Napad and Ogroman as Special Infected replacements.
For the Resident Evil 6 characters we have a different idea. This is where you come in. Both the Left 4 Dead 2 and Resident Evil 6 communities are invited to create their own take on RE6's original cast and submit them to the
L4D2 Workshop.
To create a character and submit it to the Workshop you will need access to the L4D2 Authoring tools. And just in case you have been living hole, covered in cement, at the bottom of a lake to protect yourself from the zombie apocalypse and you just now came out of said hole and still have not purchased L4D2 - we have even put
L4D2 on sale
this week for an incredible 75% off!
Just remember when you submit your RE6 character - include the Resident Evil 6 tag. That will make sure it shows up in the
Resident Evil 6 tab
and we will pick the best ones to add to our official Resident Evil 6 Collection.
Make sure to check out
Capcom's Resident Evil 6 page
for even more info.

March 8, 2013 - L4D Team
Eddie Riggs from Brütal Legend has taken a break from fighting Doviculus and to help us in Left 4 Dead 2 land with our little zombie problem. He is sending over his battle-axe and guitar, so this weekend players can rock out and slay hordes of zombies.
Thanks to
Double Fine
, you can find Eddie's weapons in the
Brütal Legend's Collection
inside the L4D2 Workshop. Just visit the workshop, click subscribe, and next time you load up Left 4 Dead 2, you will have two new "axes".
If you want to join Eddie along with Lemmy, Rob Halford, Ozzy Osbourne, Lita Ford and others fighting on the side of Heavy Metal –
you can pick up Brütal Legend on Steam!
Let's Rock!
What's next for the L4D2 Workshop? We are working on some tutorials and new examples of how to create content for the Workshop.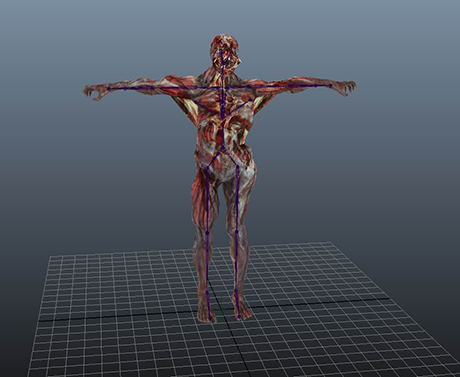 February 20, 2013 - L4D Team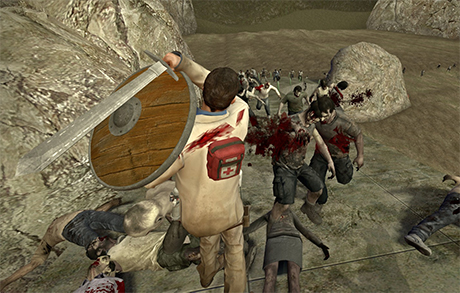 With today's update, we fixed an issue with dedicated servers and workshop content. This should resolve some of the consistency issues people are seeing while playing on a dedicated server.
Server operators will need to move workshop content from addons to addons/workshop for it to work correctly – sorry about that.
To celebrate, we are adding Helm's Deep Reborn to our own official servers. Gone is the long explanation of how to download and install the campaign. Now – just
visit its workshop page
and click subscribe. Next time you open Left 4 Dead 2 it will begin to download. If the campaign gets updated – it updates automatically for you. It's that easy.
Make sure to choose official servers when you play to join one of our servers. It is a survival only campaign, so it is not playable in other modes and you need to make sure it has finished downloading to play it.
We are also continuing to work on the Extended Mutation System in the
L4D2 Beta
with an ever widening group of modders pushing gameplay into new and old places. We just released a new example mutation that allows you to play L4D1 style inside of L4D2! We are working with the content creators and adding features before we release this new tool and its many creations onto the world – stay tuned.

February 11, 2013 - L4D Team
Today we are releasing an Extended Mutation System for the
L4D2 Beta program
. Modders from around the world will help us test the expanded tools before we roll them into the main game and the workshop.
What is EMS? It is vastly improved scripting system that allows script authors to go past modifying existing scripts and write custom script logic, spawn and control entities, and much much more.
Mod authors will now be able to create deep custom experiences that can be played on any map or tailor create something for new or existing maps.
We have included numerous examples including a new survival mode called Holdout, other all new game modes, and numerous other examples to help show mod authors how to use the new tools.
We have also included
a wiki
walking through some of the simplest examples and this week we will be online in the Beta group chat and forums to help modders learn the new tools.
How long will EMS be in beta? Long enough for us to achieve our goals:
- Find out what new tools people use, and how well they work.
- Find out what are the most important missing features we can add.
- Drive out as many bugs and issues as possible.
For everyone else waiting to play these new creations, we have some changes coming up for the workshop and our servers based on community feedback.
*The screenshots with this post are from the example game modes shipped with the beta.